Home - Clarinet History - Metal Clarinets
The Metal Clarinet Test - Can You Hear the Difference?
Can you tell the difference between a metal clarinet and a wooden one? Listed below are audio clips of four clarinets. There are two examples for each instrument: an excerpt of the beginning of Rose Etude Number 1, and an excerpt of Rose Etude Number 2.
The choices are as follows (listed chronologically):
Silva-Bet by Bettoney
Cleveland by H. N. White
R-13 by Buffet
10G by Selmer
Clarinet Number 1; Rose #1
Clarinet Number 1; Rose #2
Clarinet Number 2; Rose #1
Clarinet Number 2; Rose #2
Clarinet Number 3; Rose #1
Clarinet Number 3; Rose #2
Clarinet Number 4; Rose #1
Clarinet Number 4; Rose #2
Listen to each one and visit the Metal Clarinet Test Answer Page to see if you are correct.
About the clarinets (they are listed chronologically here):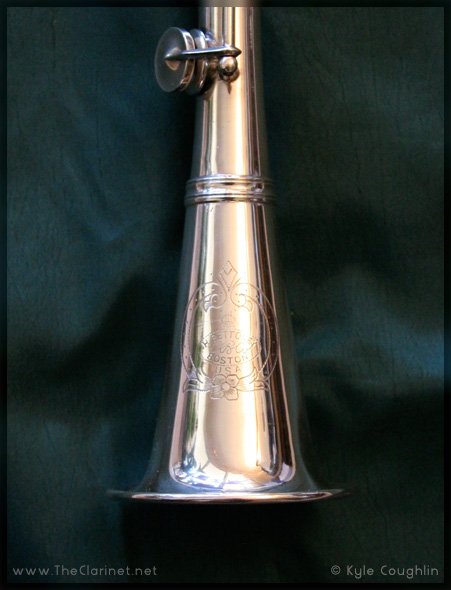 Silva-Bet, made by H. Bettoney. Silver-plated metal clarinet that was probably made in the early 1930s. More info about this particular instrument and pictures of it.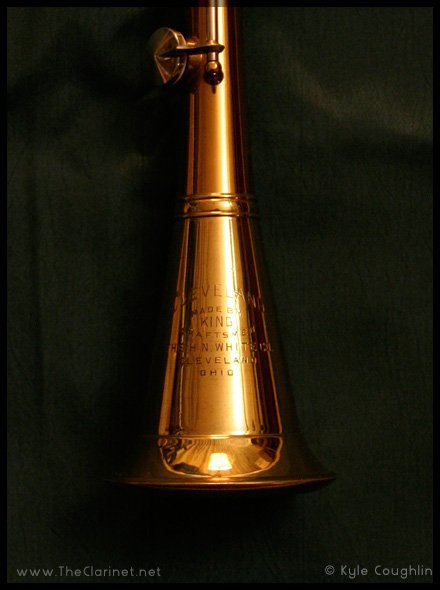 Cleveland, made by the H. N. White Company. Brass clarinet with silver-plated keys; it dates from the late 1950s. More info about the Cleveland.
R-13, made by Buffet. This clarinet dates from the early 1980s.
10-G, made by Selmer. This clarinet dates from the early 1990s.
The wooden clarinets are excellent professional instruments that have received consistent maintenance over the years and are in fine working order.
Further links:
A brief history of metal clarinets
My experiences with metal clarinets
My thoughts and opinions on metal clarinets
The advantages of metal clarinets
More info and pictures of the Silva-Bet used in the recordings
More info and pictures of the Cleveland used in the recordings
About the clarinetist:
Kyle Coughlin is a clarinetist, saxophonist, and composer based in Maryland. He is an active freelance musician and has performed with the Baltimore Symphony Orchestra, Baltimore Opera, the Kennedy Center Opera House Orchestra, as well as many other groups in the Baltimore-Washington area. He has performed recitals and concerts across the country and has also performed in France and Italy. Coughlin earned his doctorate in clarinet performance as well as a masters degree from the Peabody Conservatory as a student of Loren Kitt. He has a bachelors degree from the University of Maryland where he studied with Ed Walters.
Find out more about Kyle Coughlin.